HUNGRY BIRD
Published by Scholastic Press, September 2016
Bird is hiking with his friends when his tummy rumbles.

But no one packed him a snack that he likes!

With every step, his hunger mounts until he collapses on the ground.

How will Bird survive if he doesn't eat the perfect something this instant?!
Melvis and Elvis
Written by Dennis Lee
Illustrated by Jeremy Tankard
Published by HarperCollins Canada, 2015
Elvis the monster
And Elvis the elf
were hunting for books
On the library shelf –
So begins the adventure of two unlikely companions who are hunting not just for a perfect book to read, but for a lasting friendship. The result is another masterly collection from Dennis Lee, Canada's Father Goose and author of the perennial bestseller Alligator Pie.
From bouncy chants to soothing bedtime verses to any-time rhymes, their grand adventure is brought vividly to life by celebrated illustrator Jeremy Tankard. It will be treasured for years to come.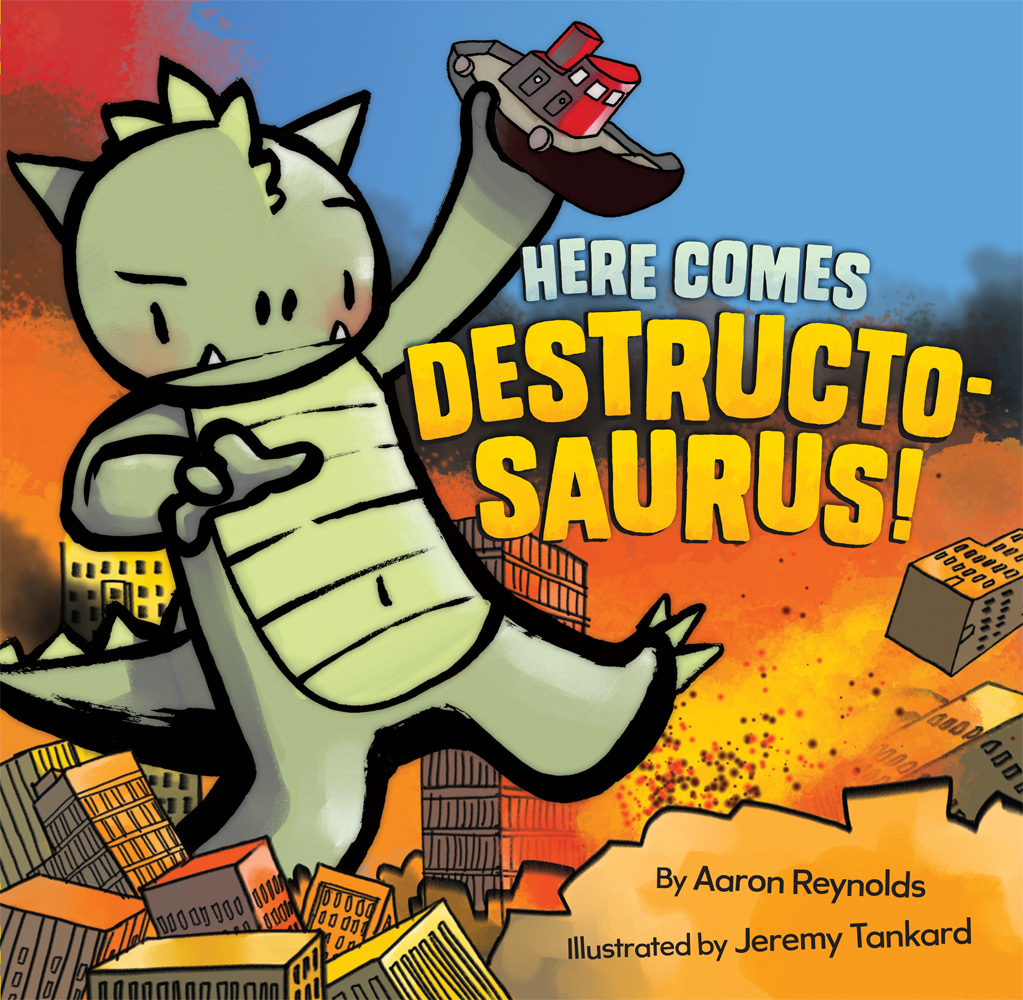 HERE COMES DESTRUCTOSAURUS!
Written by Aaron Reynolds
Illustrated by Jeremy Tankard
Published by Chronicle Books, April 2014
Watch the unstoppable destructive force of a raging temper tantrum! Tremble at the enormous mess and disrespectful roaring! Despair as no amount of scolding can stem the heedless fury! Someone is heading for a time-out, Mister! Anyone who has witnessed (or been) a toddler in the throes of a full-blown fit will delight in this clever book's moviemonster rampage, and may just come away from it with a bit more sympathy for toddler and caregiver.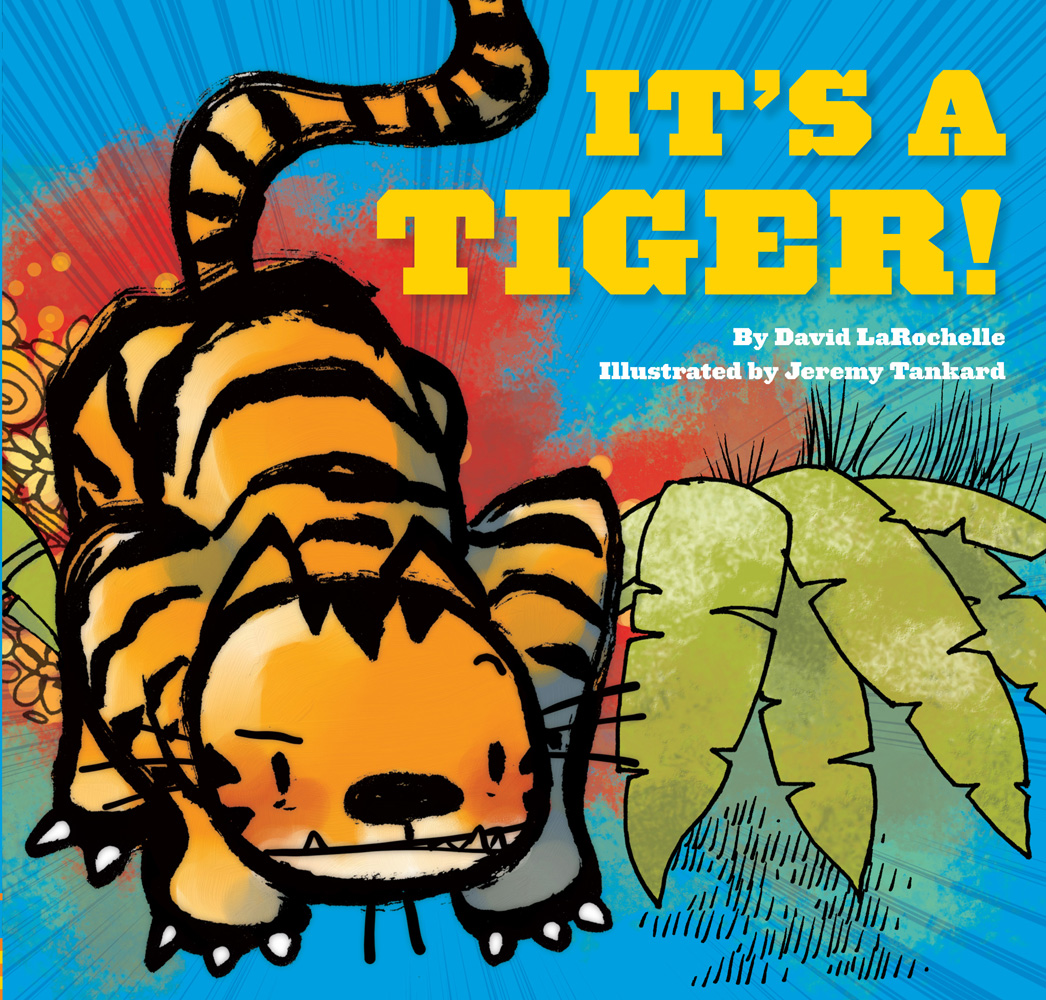 IT'S A TIGER!
Written by David Larochelle
Illustrated by Jeremy Tankard
Published by Chronicle Books, September 2012
Kids and parents alike will rejoice in this lively read-aloud picture book, as the main character runs into (and away from) a tiger over and over again as the plot gets sillier and sillier.
Perfect for acting out while reading, It's a Tiger! offers just the right amount of excitement without being too scary, and a sweet ending with a bit of a twist.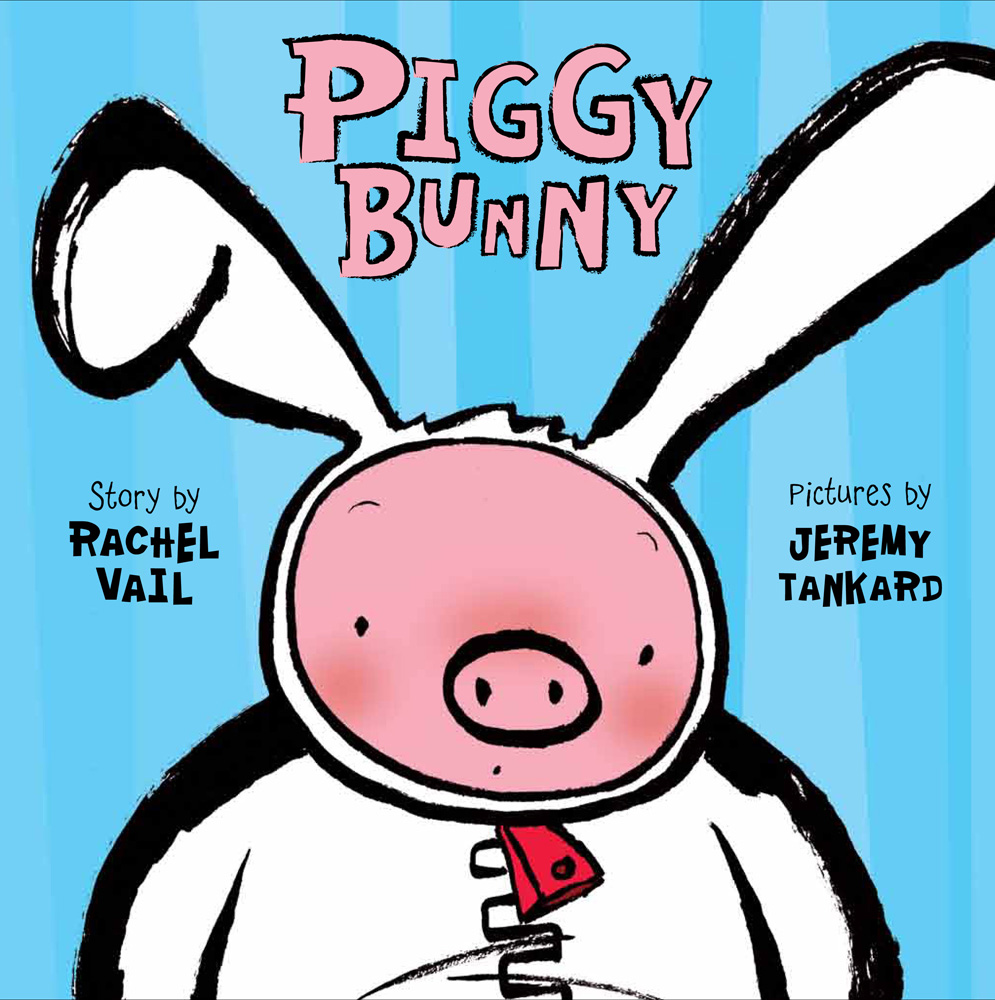 Piggy Bunny
Written by Rachel Vail
Illustrated by Jeremy Tankard
Published by Feiwel and Friends, February 2012
Most piglets want to be pigs when they grow up. Not Liam. He wants to be a bunny. Even if it takes a lot of practice to learn how to hop...and to eat salad. Even if no one believes that a piggy can be a bunny. With a lot of determination, and a little help from his grandma, Liam is determined to make his dream come true.

For children who put on a cape or a tutu, who dream of being someone or something different, Piggy Bunny offers a reassuring and fun opportunity to believe in themselves.
Boo Hoo Bird
Published by Scholastic Press, April 2009
Bird and Raccoon are playing ball, when Bird gets bonked on the head. "Boo hoo hoo!" he cries. What will make Bird feel better? A kiss? A cookie? A Band-Aid? Bird's friends Raccoon, Rabbit, Beaver, Sheep, and Fox are full of sweet and funny ideas.
Perfectly pitched and hilariously imagined, this charming story about a universal experience will put a smile on the face of every child who has suffered a boo-boo and every parent who has struggled to come up with just the right way to give comfort.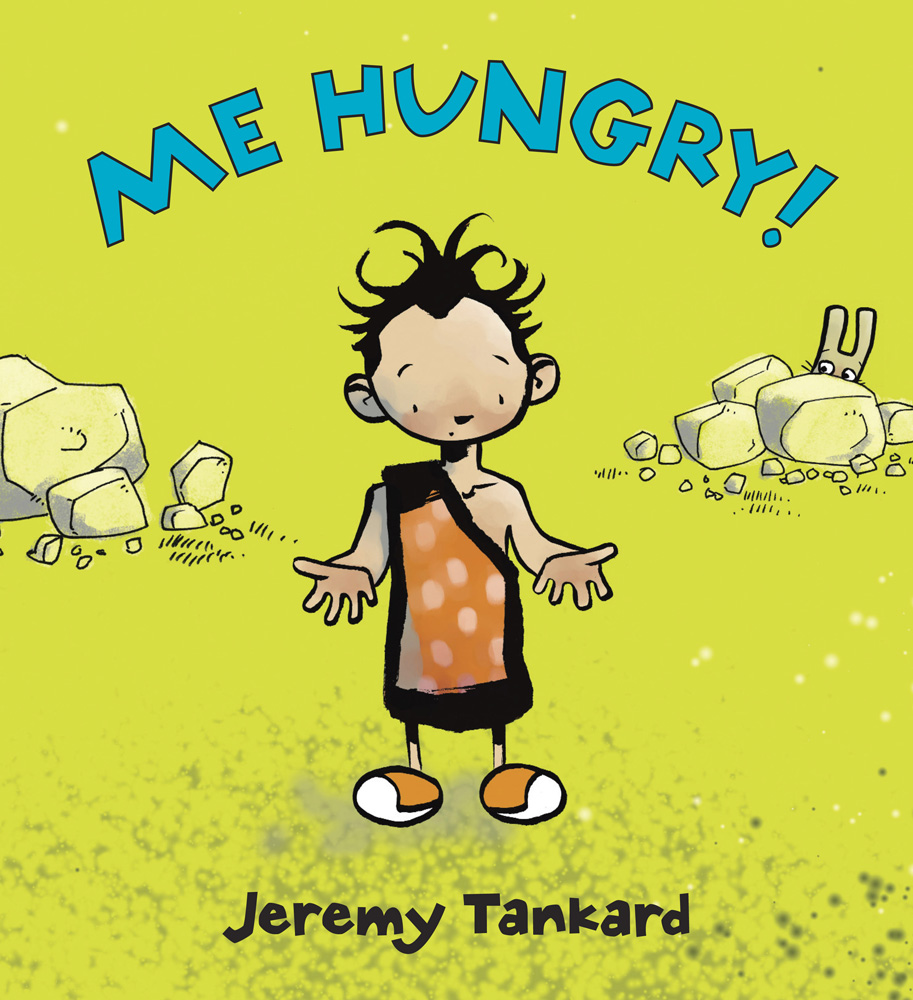 ME HUNGRY!
Published by Candlewick Press, April 2008
An inventive Stone Age boy takes matters into his own hands when his parents are too busy to get him a snack. But hunting for a snack proves more difficult than he had expected when his prey either hides or wants to make lunch of him! Luckily he meets a like-minded mammoth and the two search for a snack together.
A humorous, satisfying story for every young child who wants something NOW.
Grumpy Bird
Published by Scholastic Press, April 2007
Bird wakes up feeling grumpy. Too grumpy to eat or play -- too grumpy even to fly. "Looks like I'm walking today," says Bird. He walks past Sheep, who offers to keep him company. He walks past Rabbit, who also could use a walk. Raccoon, Beaver, and Fox join in, too.
Before he knows it, a little exercise and companionship help Bird shake his bad mood.
Just The Covers